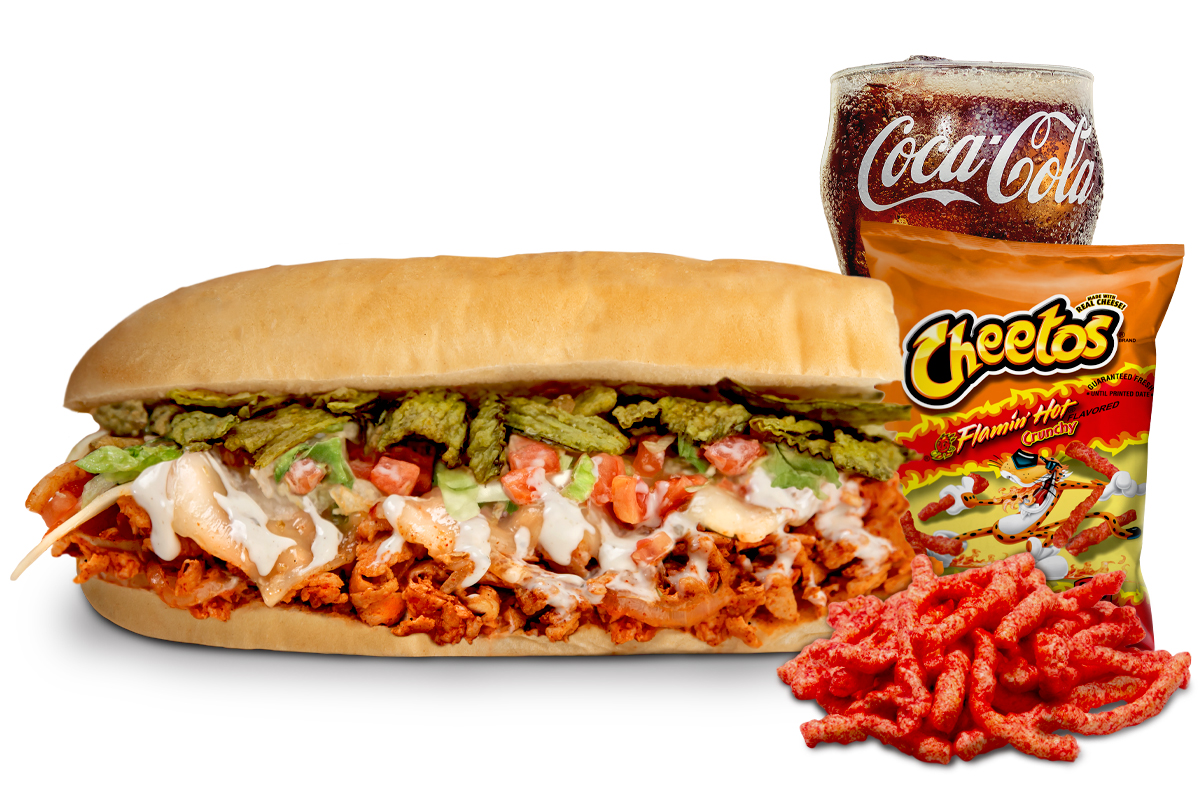 Lennys Grill & Subs launches the first of-its-kind Nashville Hot Chicken Philly, an innovative fusion of the iconic Nashville Hot Chicken sandwich and authentic grilled Chicken Philly.
Starting at $6.99, this flavorful limited time offer sandwich is available Nov. 13 at all locations through Dec. 31.
A revolutionary sandwich, it's the first Philly to infuse the unique blend of Nashville Hot spicy seasonings grilled into all-white meat chicken breast. Loaded with grilled onions and melted Pepper Jack cheese on a freshly baked white or wheat sub roll, it's topped with creamy Ranch dressing, Crispy Jalapenos, lettuce, and tomato for a tastebud-cooling crunch.
Lennys is also featuring a new chip flavor, Flaming Hot Cheetos, during this promotional timeframe at regular menu price.
"As a Memphis-born brand, Lennys is proud to pay homage to the flavor that our neighbors to the northeast made famous with the iconic Nashville Hot Chicken sandwich by pulling in its iconic flavor profile. The seasonings and spices unique to Nashville Hot Chicken are perfect for our guests' love of heat. Merging the spicy sandwich with one of our customers' favorites, the Chicken Philly, created a mouthwatering sandwich that really packs a flavorful punch." said Marketing and Communications Director Ranee Huff.
The Nashville Hot Chicken Philly and Flaming Hot Cheetos are available to order in-store, online at order.lennys.com, or via the Lennys app while supplies last.