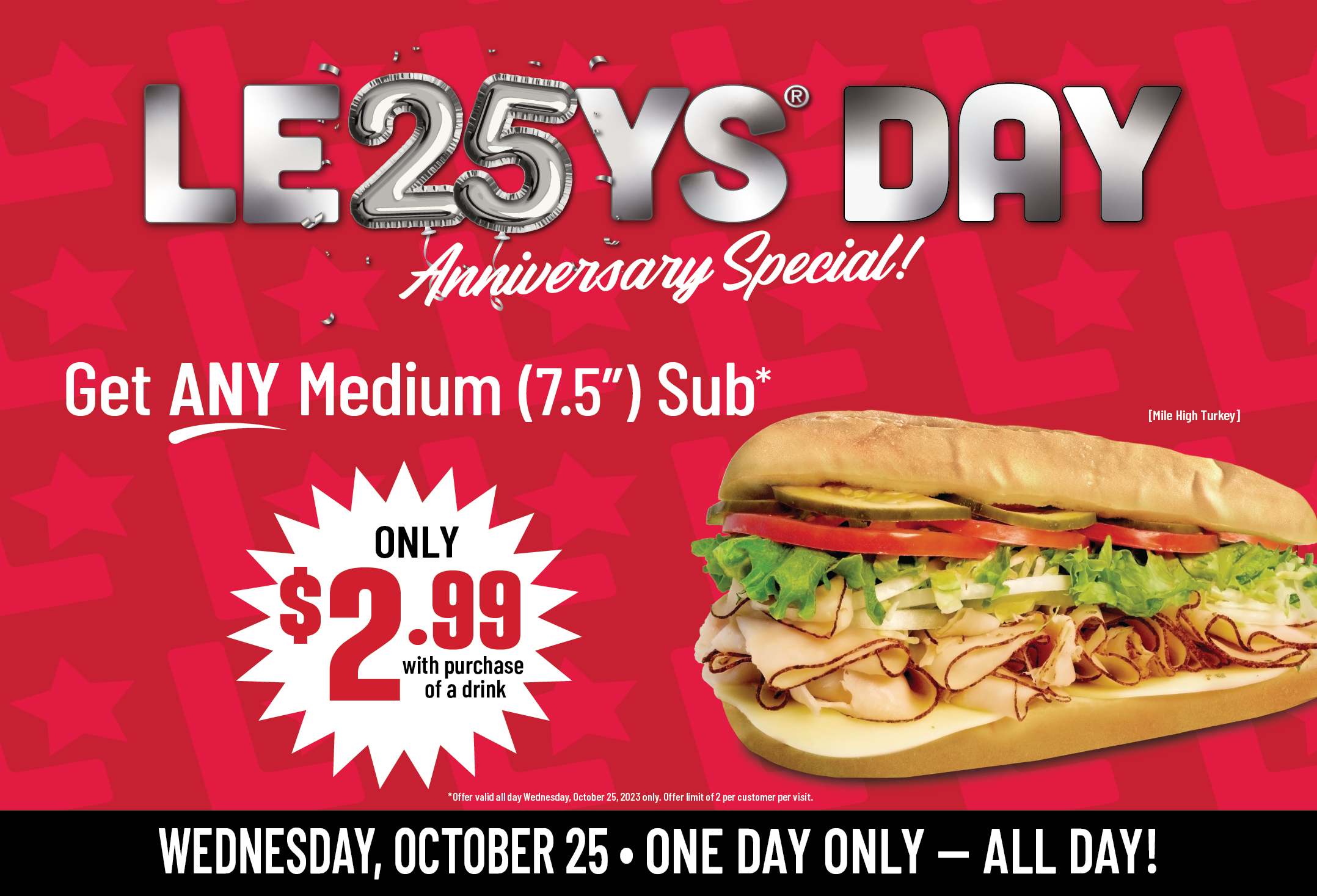 Lennys Grill & Subs is offering a special-priced sub promotion on Oct. 25 to celebrate Lennys Day, the brand's 25th anniversary.
Customers can order any Medium (7.5″) deli or grilled sub for $2.99 with a drink purchase in-store, online at order.lennys.com, or on the Lennys mobile app.
Customers can order subs "Lennys Way" with lettuce, oil, red wine vinegar, tomato, salt, pepper, oregano, pickles, and mayo, or customize their toppings.
"Much of our success and growth is attributed to our fans, many of whom have been customers for over two decades. We are so grateful to our customers who have made this milestone day achievable. In appreciation, our Lennys Day celebration invites all customers to celebrate with us and enjoy their favorite subs at a special price." said Marketing Director Ranee Huff.
Fresh, made-to-order deli subs and authentic Philly Cheesesteaks inspired the brand's inception in 1998 and has cultivated a loyal fanbase. For 25 years, Lennys has served handcrafted deli sandwiches piled high with freshly sliced premium meats and cheeses, and authentic grilled-fresh-to-order Cheesesteaks made with the highest quality ingredients. White and wheat bread is baked fresh daily in restaurants.
The special-priced sub promotion is available at all locations. Lennys Rewards membership is not required.
Customers can join Lennys Rewards program to earn points to redeem for free food and get exclusive deals and promotions by downloading the Lennys Rewards app, or signing up at lennys.com/rewards.